What To Expect From My Website
I read Master of Science in finance Management and my professional background has been various roles in Higher Education. A self funding international student, i could not make excuses and risk losses.So my pursuit to build regardless of obstacles, drove my unintended but rewarding career pivoting.
So i accepted early on that my path would not be linear. My keen interest in learning different things that don't necessarily connect on a job description, but they connect with my vision, is what i have called continuous  personal development. That has included building a start up and now my new mission of helping build global careers.
I like to share the things i have learnt and the things i like on this platform.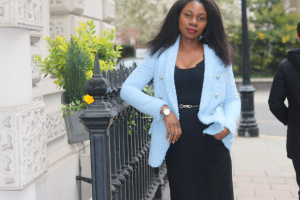 What I Believe
The more tools we have to educate ourselves and become great, the better our chances in becoming the best in our grind. Virtual education opportunities and training will give people an opportunity to find tools that are not generic but tailored to help them reach goals. I want to share that.
I value originality and hard working ethic. That will be the common thread on my platform.
My Passion
We have the power to set the tone on what people expect from us and what we expect from ourselves. I love trying new ways of navigating through financial, educational and fashion.