The Back Story
I have consumed a good amount of podcasts, interviews and social media content on how University degree certificates are no longer viewed as a guarantor for employability these days. My observation from following this topic on platforms where majority of users are from Southern Africa and another where views were from people in western Europe and US ,was that most graduates do believe degrees are not helping graduates find jobs, however, the reasons from African graduates are mostly because they believe the education system doesn't prepare them with enough skills to enter the industries that are now booming with employment opportunities.
For Europe on the other hand, the reasons are mainly because the definition of the education system has moved from the tradition sense and most are finding that the booming tech (and other emerging industries), are creating successful stories without having degrees to succeed.
                    Two Question Before we Proceed.  –     Is it a normal occurrence in the universities in your geographical region,
                                                                                                         to have modules that focus on teaching employability skills , embedded in the curriculum?
                                                                                                        Have you used any of the university blended learning opportunities or
                                                                                                         student support systems to package yourself for Job Marketing?
I looked at some research done on graduate unemployment levels and came across this world Bank report, that looked at percentage of graduates that were unemployed but had advanced higher education.
The top 10 countries were :
Qatar
Czech Republic
Uzbekistan
Hungary
Poland
Thailand
Romania
Moldova
Malawi
Bulgaria
Now, with every research, factors influencing the results have to be looked into but for the purpose of this article, i will go with my theory because i have a good understanding of education in 2 contrasting countries that i can use – UK and Malawi Education.
For UK for example, degree apprenticeships, sandwich courses, and student employability support teams, do a great job of preparing students for employment after university. BUT, you as a student need to be savvy and seek these out. Organisations like HESA publish survey results of graduates who enter employment within 15 months of graduating. QAA reports on quality of courses and assessment. As i worked in higher education, i knew how strict they were with ensuring this data is accurate (or as close to as possible), so this is the most true representation of facts to me. So, with this in mind, if you are from a country or university where this doesn't happen yet, here are my proposed solution, to guarantee work after uni.
Solutions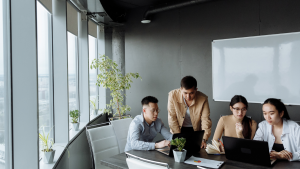 Firstly , i would like to propose a mind set shift. That doesn't mean we ignore reality , but i have learned that without seeing these realities as hurdles you can overcome, can hinder you even if we are in a country where graduates are seemingly doing well. Being in a country with above statistics is hard but does not make it impossible.
Perspective, awareness or being surrounded by everyone you know to have the same problem, can make it difficult to change perspective, regardless of the country.
Finding Employment further afield When You Can Not Move Countries.
While in some countries , this is the norm, i know in some of the countries above, it requires some mind shift and consistent internet connection to look at looking for work abroad as the norm. Most of the times people don't know where to start from, not necessarily that they don't want to. Sometimes people doing this are blazing new trailer that the generation before them didn't do.
In this blog post , i touched on having a mind shift . This would be the first stage of embracing working remotely for international companies.
Working remotely is now increasing. You can therefore work from anywhere in the world. Entrepreneurship in general is increasing and in countries where new industries are booming, there is a demand for reasonably priced labour. This is usually for virtual assistants doing social media content creation, general admin and research.
In preparation for such jobs, you should not only look at what the prospective employers are looking for but also what you are looking for as well.
The Hard Skills
You will mostly learn these in your course, so i will not spend time focusing on this. what i will add is that picking any hobbies or internships that will give you an opportunity to get on hands on training on the hard skills like software, maths, accounting, video production,Google ads, analytics etc will help build your CV .
Following on from this , finding A platform like likedIn is good for getting  technical and business skills assessment budges that you can add to your profile or CV and increase your chances of getting hired. Yes! its for those skills you already know like the ones above, but need to use a reputable platform to evidence your knowledge to remote employers.For example i learned setting up analytics and tag manager out of necessity, but would need need to evidence that if  i told a company that am able to do it.
The Soft Skills
Some of the most sought after soft skills are Emotional Intelligence ,adaptability and collaboration. I would love to hear your thoughts on how feel your university experience or extra curriculum activities have developed any of these skills.
Something else  you can do is assessing your strengths and weaknesses, to help you navigate the best employment for you. You can see some assessment tips here.
You can also my recommended personal development portfolio tips that you can use to find the best employment for you.
Where to Find Remote Jobs.
Before i go on a tangent, Let me know if you want to know where to find these jobs.
Help You Can Find In Your Local University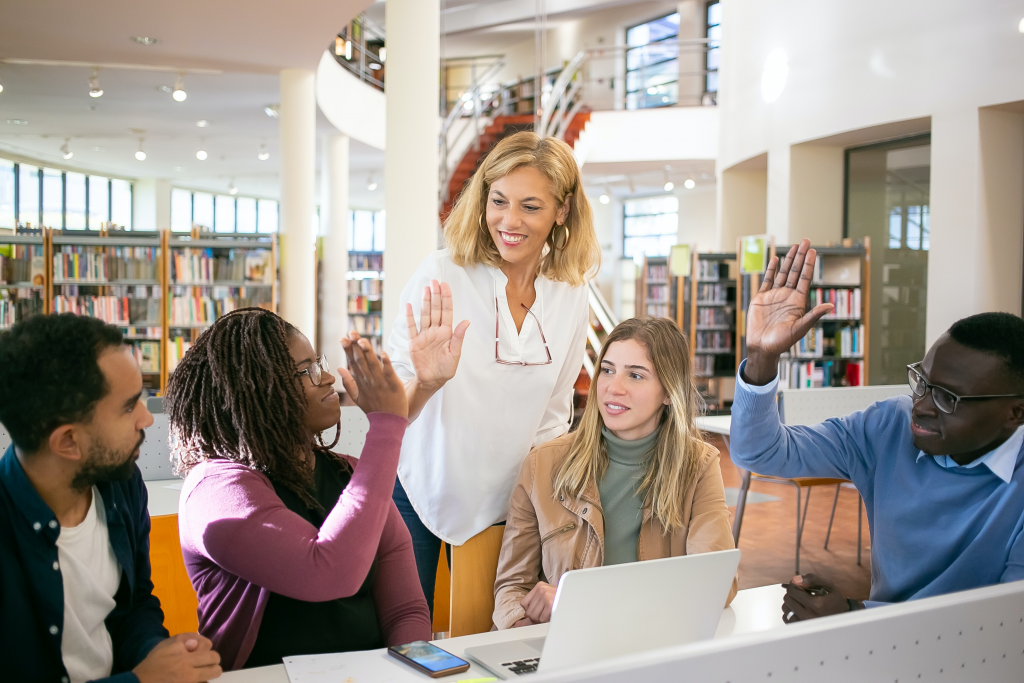 While i have mostly seen this in the UK higher Education, i know from experience that not all students know the extent of employability support that is available. Especially international students who are new to the education system. I am also confident that some of the countries above are offering employment support to students on some level, albeit small. If not , here is a chance to suggest this to the university .
 

Interdisciplinary Modules
My understanding of interdisciplinary module is two fold- the learning experience where theoretical learning is mixed with real life projects and you are assessed on both. The timeline of a university semester might mean this exercise is not as comprehensive as real life but i think its a good start, because once you start your own start up company, trust me there is not much room for costly mistakes.
The second part of this is best explained by my experience in my masters degree programme. We had had 2 classes that were part of several courses in business programmes so we had students in finance, accounting , taxation and banking courses enrolled in the same module- the result ? a multi dimensional project collaborations and class experience with colleagues from different courses. I really enjoyed it. You can probably tell i enjoy travel for the same reason. i never enjoy one dimensional views on anything. Is this common practice in your college/ university course?
  IndustryPracticing Lecturers
This is probably one of my biggest reason i started planning my entrepreneurship journey. If you have a lecturers or course leaders that are practicing in the industry they are teaching, book a one to one meeting with them to learn from them.My investment lectures were practicing business people. full disclosure- investment and business analysis were the modules are enjoyed the most at undergraduate and post grad. so , although my work has been far from the two, they fuelled my side hustles.
   Employability FAQs or Employer Q and A sessions
Some companies will have a section of frequently asked questions and answers on their website to help you any questions you may have about working with them.
if not, why not reach out to them via Linked in or arrange a visit with them?
While in uni. ,you can also check if you have an employability team in your university? if so, capitalise in getting information from them on industry trends, interview tips and job application tips.
3 EFFECTIVE WAYS YOU CAN GET EMPLOYABILITY SKILLS DURING UNIVERSITY STUDIES