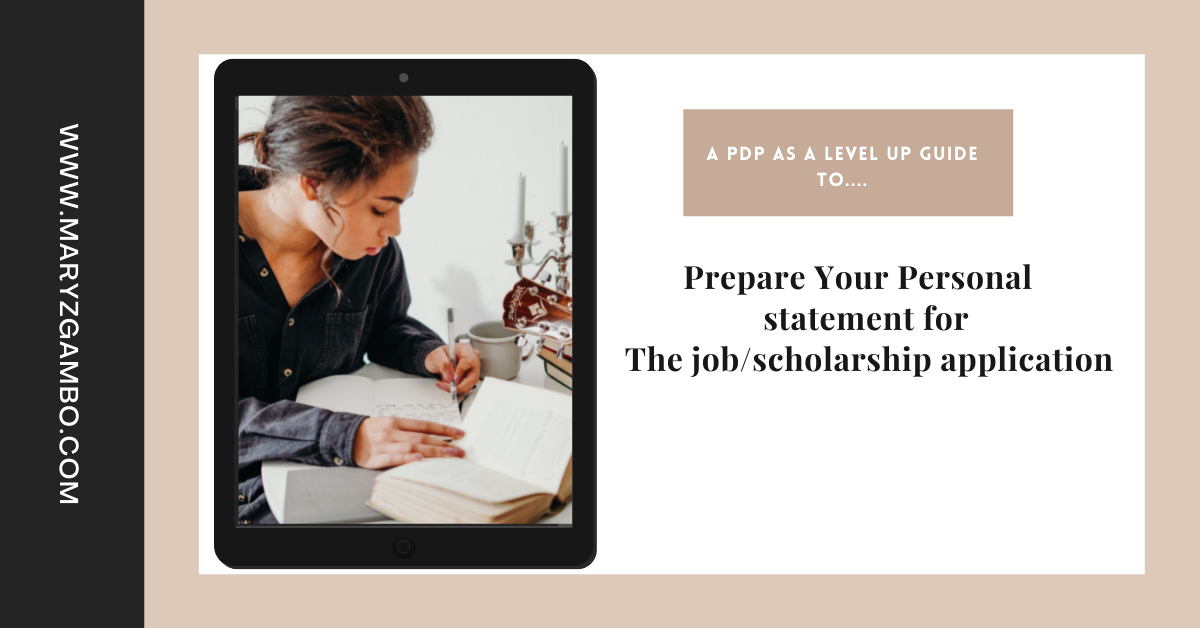 When you write a personal statement as part of your job application or an application to a university, you will notice that you are essentially grouping your character, your experiences and effectively the educational and professional choices you have made that that show you understood your ability your goals and the steps you took.
If you are applying for a scholarship to study for example, you will find that this is something that should intentionally be done much earlier before the application is submitted, so that you build receipts and credibility of your soft and hard skills.
So, Let's Break This Down
Scenarios – So , imagine you are on an internship for 1 year as part of your degree course. Imagine you are preparing to apply for a scholarship for studies that start a year from now . Maybe, perhaps speaking to the hustle culture, imagine you are approaching potential customers who you want to risk their money/reputation giving you business? Imagine you are an employee who has a review of your job position every year , and you have made it your goal to ask for a salary raise at your next performance review meeting.
To prepare for this, you essentially are first putting down your goals – it can be to get the scholarship, the job, the promotion , the contract etc.
You then need to have an idea of  when you want this goal reached. Trust me when i say , you want to know this, to avoid wasting your time and overstaying your welcome in professional relationships.
So, what does reaching your goal look like to you?
For this I say, add quantifiable results. You then need to do a self assessment. What are your strengths ? what are your current weaknesses now, that would prevent you getting that goal today? Be honest , because i know some people lie to the point that they lie to themselves even when no one is watching. Okay, i will leave that there.
You then should start doing research on your goal. Things like the job industry you want to get into; job description; reviews; common complaints; the expected progression; the ranking of the university; the area; the country etc
You then write quantifiable small goals that will show you are succeeding and going in the right direction. Faith without works is dead. 
What are the technical skills and soft skills you need to learn to match/ exceed your goal?
What you are doing now is creating the framework of your personal development plan. This goes in much greater detail in practice which i can narrow down and structure for you if your goals are any of the above. Let me know!
A Personal Testimony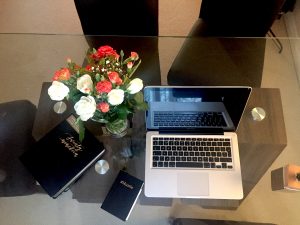 I did my first personal development plan one in 2015. It was part of an academic programme. At first , this was my least favourite part of the programme. You are forced to think about 2 year plans , 5 year plans when you are just trying to get a job to pay your bills and in the case for majority of our group, just ensuring that we are not broke on our next visa application. So, i started doing it to tick the box, but soon , i unconsciously changed a lot of the the things i did, what i listened to etc. I ended up having a huge pivot in career. If i tell you the jobs i had been doing prior , you will know why this was a huge shift. But it was not this big aha moment. I  was just taking small steps after i started writing my PDP, and my thinking changed in the process.
Self believe had to catch up later because i also ended up getting called for interviews at 2 very top corporations but didn't take the chance at the time. We learn and we move! Speaking of confidence and dispositions of the mind, here are some resources that can help you as a start.
Myleik Teel podcast   . listen to the one titled "why you are not getting the job". I like all of her podcasts too.
Lastly be anxious about nothing.If you know where this phrase is from, you know the deal.
Prepare your Personal Statement for the Job/scholarship Application with a pdp